Boiler Repairs East London
Are you looking for boiler repairs in East London?
Here at GiveHand Ltd, we specialise in boiler repairs in East London and throughout the surrounding areas. We can ensure that your current heating system is operating to peak performance with regular annual servicing to ensure against carbon monoxide leaks and prolong the life of your boiler. Further to this, we will provide a fully comprehensive service to meet your needs.
High Quality Boiler Repairs in East London
All works that we undertake are completed with professionalism and ease, in a timely manner. We have a thorough approach which allows us to complete all jobs completely and to a very high standard. Unlike other companies, we offer a fully transparent service and if we can offer advice to save you money then we will. There are no hidden fees involved with any of our services and you'll get exactly what you see on the tin – a quality boiler repair.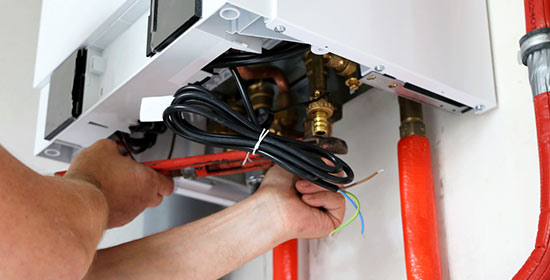 No matter what type of boiler your household has, our team of fully qualified experts can quickly diagnose and repair your boiler. We use quality components and parts.
Unfortunately, boilers that are over ten years old can waste a lot of valuable and expensive energy.
Older boilers convert as little as 60% of the fuel they use into heat. As a result, this has a big impact on your home heating bills and the environment.
Depending on your heating and hot water demand there are different types of condensing boilers that are available.
Condensing Boiler Regulations
The UK Government issued regulations in 2010 for the installation of condensing boilers. All new boilers installed in properties must be condensing boilers.
Condensing boilers have two internal heat exchangers which means that the heat lost to the surroundings, especially through the fuel, is decreased. This makes them highly efficient.
They also use less fuel and power which makes them the greener alternative. In addition to this, their CO2 emissions are much lower than their non-condensing equals.
Boiler regulations state that
All new and replacement gas and oil-fired boilers fitted must be condensing boilers.
All condensing boilers fitted must have a SEDBUK efficiency rating of either A or B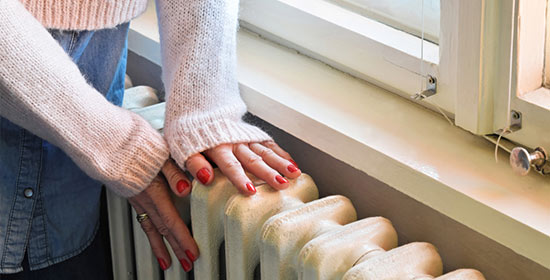 Over time, some heating systems may experience poor circulation resulting in lukewarm radiators, poor hot water supply, increased debris and sludge build up. Our power flushing service will rectify this to ensure that your heating system is running at peak efficiency.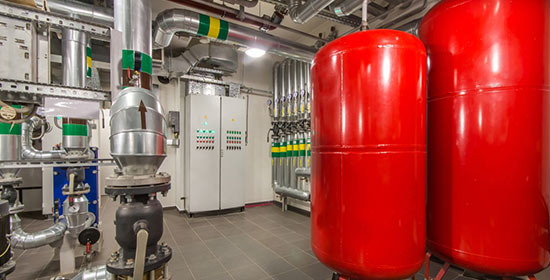 Any unit that has a 70 kW power rating or above is classed as a commercial boiler, and we offer high quality installation and repairs on all commercial gas boilers to customers throughout the region.
No matter what type of boiler your property has, our team of fully qualified experts can quickly diagnose and repair your boiler using quality components and parts.
Condensing Boiler Regulations